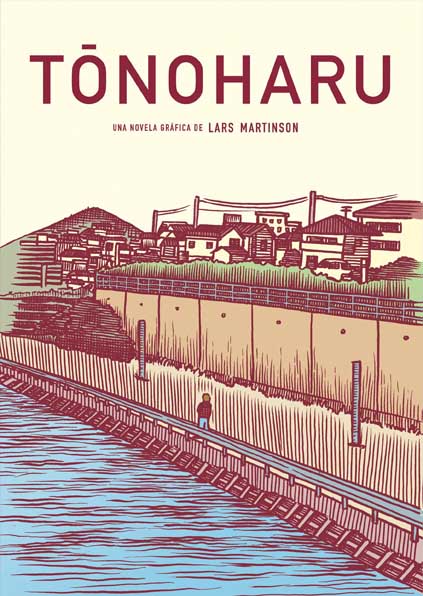 Cover of Spanish edition of Tonoharu
This month the Spanish version of Tonoharu made its debut. It should be available right now in Spain's finer comic book stores.
The book collects Tonoharu: Part One and Two into a single volume, much like the French version that came out last year. It's the perfect gift for the Spanish-speaking, Japan-loving comics fan in your life. More details (in Spanish, of course) can be found at the publisher's website:
http://www.sinsentido.es/noticias/editorial/132/
Fellow cartoonist Abby Denson was kind enough to snap a picture of the book out in the wild (look in the upper left-hand corner) when she was in Spain promoting her own book:
pic.twitter.com/fS9SL9NG
An editor at Sins Entido recently told me they'll be sending me my copies of it, so I'll let you know once I've had a chance to look at the real thing! Also, I'm not sure if/when it'll make it to other Spanish-speaking countries outside of Spain; if I hear anything I'll let you know!