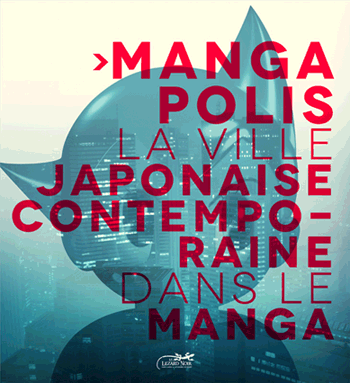 The publisher of the French edition of Tonoharu, Le Lezard Noir, has put out a book entitled Mangapolis about the way Japanese architecture is portrayed in manga.
The book has a section about how non-Japanese comics portray Japan, and Tonoharu is among them, getting a two page spread. I also wrote a couple of paragraphs about Japanese architecture. Hopefully my uninformed opinions sound better translated into French than they do in the original English!

Sorry for the crappy photo…
Elsewhere in the book is a never-before published panel from Tonoharu: Part Three! O.M.G., right guys?!?!?!
So if you can read French and are interested in Japanese comics/architecture (and really, who doesn't fit those two criteria) then check it out!
There's also a gallery show coinciding with the launch of the book, running through June 16th 2012 at Maison de l'Architecture de Poitou-Charentes (thank god for cut and paste) in Poitiers, France. That includes some enlarged Tonoharu artwork: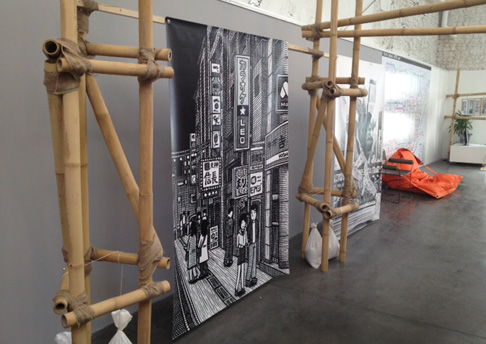 So if you live in a Poiters area, do check it out. Details here.