I'm putting my How I Self-Published a Graphic Novel series on hold for one week, since the following announcement is time-sensitive.
I just wanted to remind Twin Cities residents that the opening party for the Minnesota Museum of American Art's fall exhibit Hot Ink: Comic Art in Minnesota is tonight at 8pm! Admission is $10, or $5 for students and MMAA members.
I unfortunately will not be in attendance, since I'm currently on the opposite side of the globe. But I assume that most of the other contributing cartoonists will be there, so anyone interested in the Minnesota comics scene should definitely check it out!
*UPDATE* It's over now, of course. The MMAA website has some pictures of the event here.
The exhibit actually opened last Sunday, and my parents snapped a few pics of my contribution to it: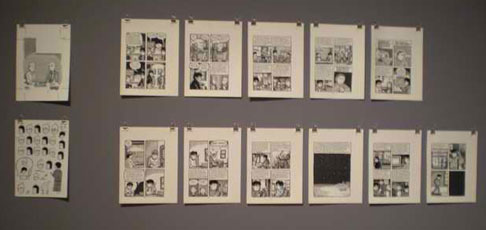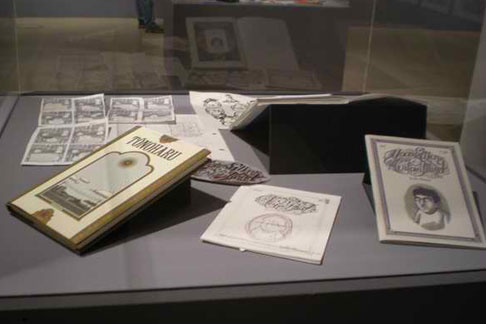 The exhibit runs through January and admission is free, so check it out! Directions, etc., can be found on the MMAA website.
The How I Self-Published a Graphic Novel series will resume next Friday.