I recently got some Tonoharu: Part Two stuff back from the book printer, so I thought I'd show it here.
Above is an unfolded dust jacket; below is a mock-up of how it'll look folded up.

Detail
The printer also sent me "folded and gathered" signatures (or "F&Gs"). Basically this is the complete book, except it isn't bound together, as you can see from the image below.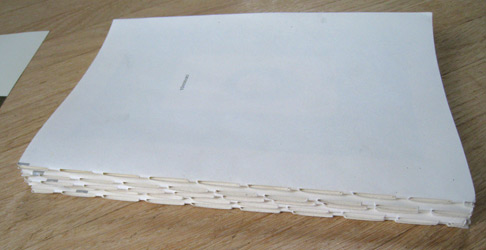 Here's the first page from the comic:
And a detail of the last two panels:
I'm really excited with how all these turned out. All that's left is for them to be bound up, and then they're done! I'm still not exactly sure when I'll get some books, but it won't be long now. I'll keep you posted!
Bonus Image:
Since I was taking photos anyway, I snapped a shot of the first panel from Tonoharu: Part Three (!) which I just started drawing this week.
It never ends, folks. (*sob*)