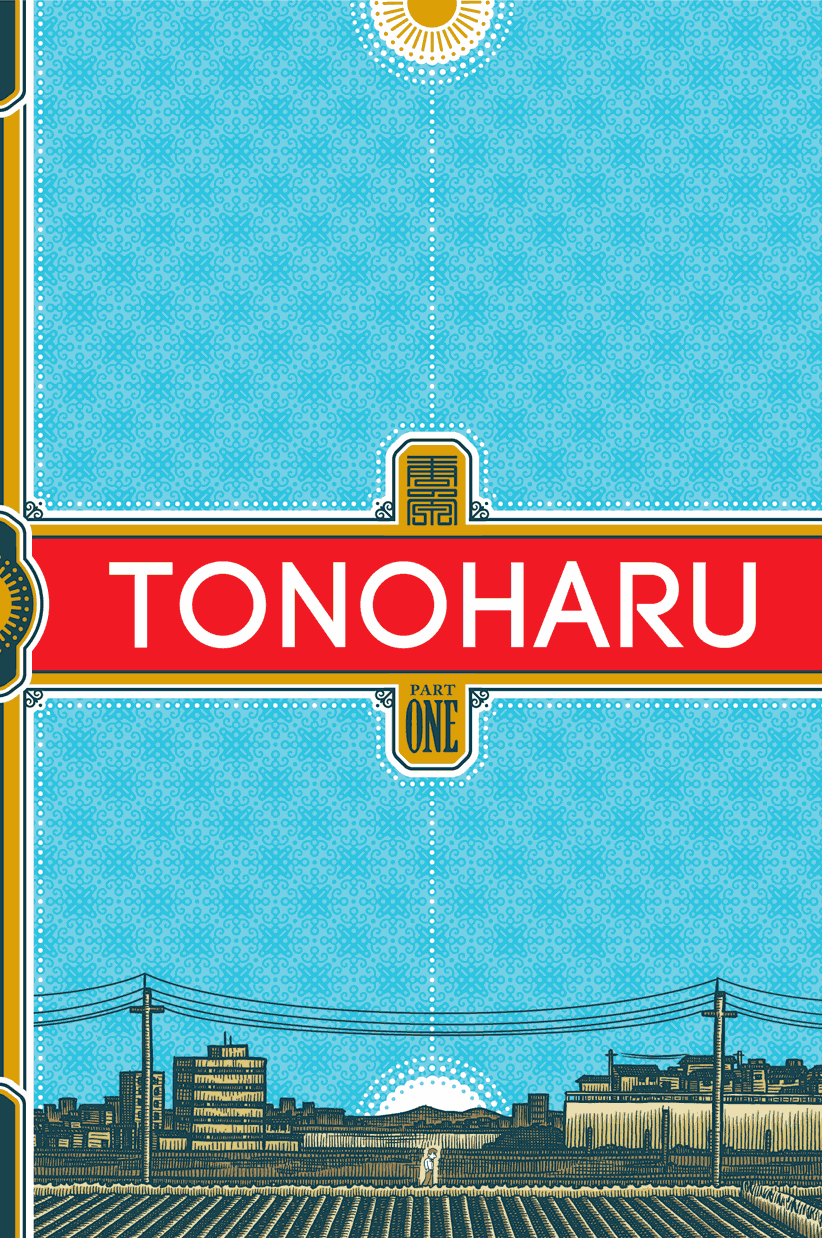 Tonoharu: Part One has been sold out for a while now, so I'm happy to announce that a new paperback edition will be out in just a few months!
The book will feature a completely redesigned cover (click above image to enlarge) as well as a new afterword. The retail price will be $14.95. More details to follow.
To celebrate the new edition, I've decided to resurrect this long-dormant blog until at *least* the paperback comes out (or maybe even beyond that, we'll see how it goes). I'm going to post something every Monday morning. Many of these entries will no doubt be filler (like YouTube videos or pictures of funny Japanese products or whatever), but I'll also have a a bunch of "significant" entries like Tonoharu: Part Three updates/art samples and the like. So stay tuned!