Last weekend my work was displayed as a part of a gallery show at the Tokushima Museum of Literature & Calligraphy.


The logo for the show, written/designed by my advisor Hiromitsu Morikami
It was a small show, with seventeen people each displaying one or two pieces.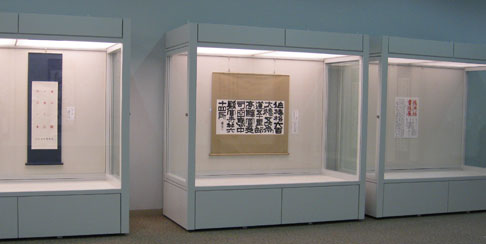 My piece

A close-up.
My piece was a reinterpretation of calligraphy that was carved into the side of a cliff in southern Shaanxi province, China, in 63A.D., to commemorate the opening of a pathway. Since the original calligrapher was working on a course, uneven surface, the proportions and structure of the characters is unconventional.

A rubbing of the original carving. (Detail)