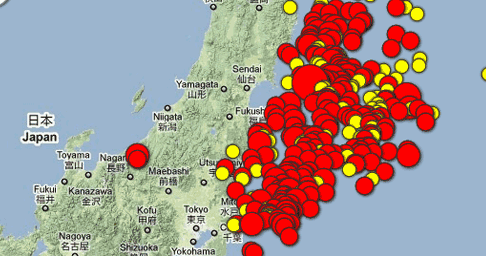 As you all know, Japan was recently hit by its worst earthquake since they started keeping formal records a century ago. The places in Japan where I have lived have escaped the worst of the devastation, and I'm happy to say that none of my friends & colleagues have been injured. But it breaks my heart that Japan, a country I consider to be a second home, is hurting so much right now.
As an artist of limited means, I don't really have the money to make a big donation, so I've decided to try something else. For the rest of the month of March, 2011, I will donate all profits from sales of Tonoharu: Part One and Tonoharu: Part Two to the Red Cross. (This offer only applies to orders placed through my website, not books bought in bookstores or at Amazon.com; I don't have any control over those sales).
Just so this is completely on the up-and-up, here's a breakdown of where your money would go. (This example is for U.S. orders; international orders will pay more for postage, but the final donation amount will be the same.)
What you pay me: $22.33
Minus Postage, Paypal Transaction Fee, and Book Production Cost: ($2.38, $0.95 & $3.50, respectively)
Equals: $15.50 donated to the Red Cross per book sold.
To order, please visit my store:
http://larsmartinson.com/buy/
Or if my books don't interest you, please consider donating what you can directly to the charity of your choice.
Book orders have slowed down to a trickle recently so I can't say how much money I'll raise, but I figured I'd give it a shot. If you've been thinking of buying a copy, now's the time! Thanks!
Note: My inspiration to do this came from fellow cartoonist/friend Adam Pasion, who is also donating profits from his book sales to charity for the rest of the month. Check out his offer on his website: http://sundogscomix.blogspot.com/