I usually update on Fridays, but figured this week I'd move it up a day for a special Christmas entry.
Above is a hand-drawn, Muppet-themed fried chicken nugget advertisment I spotted at a convenience store near my school a couple weeks ago.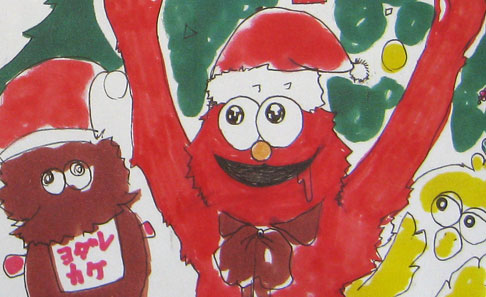 Elmo looks like a pervert
But of course the piece de resistance is the Christmas Tree/Grover Crucifix motif. Nothing says Christmas like a bloody, beaten muppet!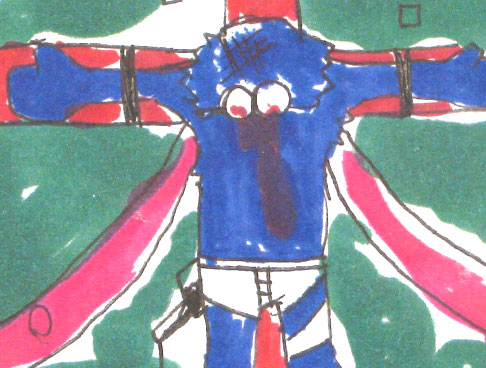 Is he wearing underwear? And what's that thing on his side? Hm…
Merry Christmas, Everybody!