I'm in Fukuoka this and the following week, studying at a Japanese language school and seeing old friends. I didn't really have time to prepare a blog entry, so I'm jotting off this half-assed one at the eleventh hour. Please enjoy the following three pictures from Fukuoka: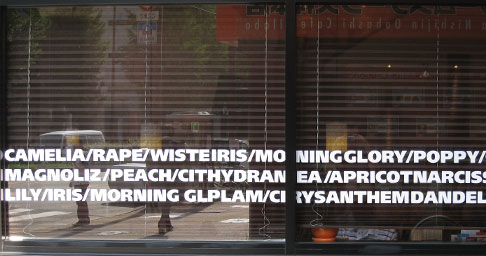 Flower names, on the side of a cafe. The second word is probably just to see if you're paying attention.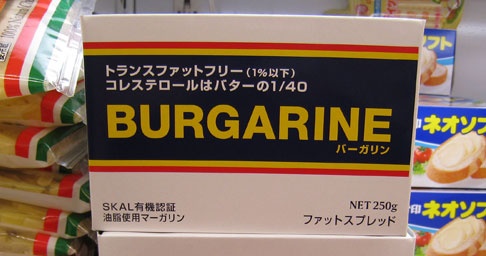 Finally! A butter-margarine mix with the least appetizing name imaginable!


The bathroom lock where I'm staying looks like a smiling metal duck.

Er… that's it! See ya next Friday!