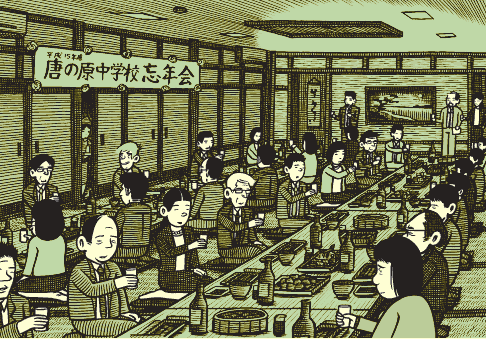 As promised last week, here are some more artwork samples from my new graphic novel Tonoharu: Part Two. This time around I thought I'd show some panels from a year-end teacher party scene in the book.
Japanese year-end parties are called bonenkai, which literally translates as "forget the year party". Most Japanese companies/organizations have them, and attendance is expected. Back when I was in the JET Program, I remember a lot of my fellow assistant English teachers hated them, but I always found them enjoyable. After the first few rounds of drinks people start to let their hair down, and I got to see a whole other side of my co-workers.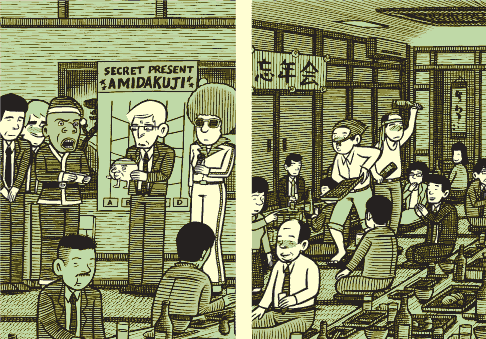 Regarding the leftmost panel above: this illustration is based on an actual experience I had at a bonenkai. As a part of a "wacky" game, one person was dressed up in disco gear, and the other was wearing a santa suit and a mask in the likeness of Bob Sapp, a popular K-1 fighter in Japan. I doubt any racist sentiment was intended.
After the main party lets out, people still up for it will often attend after-parties (and sometimes after-after-parties). These often take place at bars or food stalls, at in private karaoke booths, as shown above.
Tonoharu: Part Two should be out later this year.  I'll post further details as I know them, so check back!
Previous Tonoharu: Part Two Artwork Previews:
Action Scenes
City Scenes