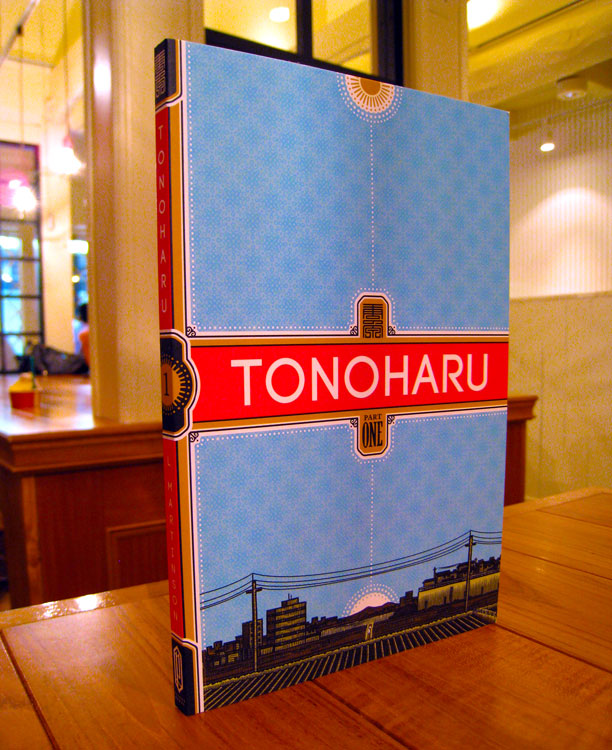 Exciting news! I finally got my hands on some advance copies of the Tonoharu: Part One paperback, and it looks great! But don't take my word for it–here's your chance to get your hands on a copy a few weeks ahead of the official release in September!
I'll have a very limited number of copies I'll be bringing back to the States when I head back for a visit this week. Right now I'm thinking I'll be bringing back about 20 copies. If there seems to be enough demand I might bring back as many as 30, but I probably won't have room in my luggage for more than that.
I'm coming back this Thursday, July 17th, so copies ordered by then will be sent out by Saturday July 19th via first class mail.
Cost
For books shipping within the US: $20 USD ($15 for the book plus $5 for shipping)
For books shipping internationally: $30 USD ($15 for the book plus $15 for shipping*)
As I say supplies are severely limited, so if you want a copy order now!
*Note: If you live in Japan and don't mind waiting until mid-to-late August for a book, it might behoove you to hold off on your order; I'll probably have some copies for sale when I return to Japan for a lower shipping cost.